Balloch Collins started as a partnership in 1988 and in 1993 Balloch Collins was formed into a limited company.
Throughout the last twenty years Balloch Collins has expanded and developed within the building industry whilst maintaining a professional service to its customers.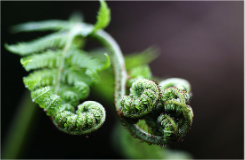 Koru is a New Zealand Maori term for the native fern frond.
The Koru represents evolving growth and new life.
Balloch Collins will strive to incorporate this belief into their work ethos.
Our priority is:
◦
Building a reputation on recommendation alone
◦
Large repeat client base
◦
We enjoy maintaining close personal relationships with previous clients
◦
Balloch Collins prides itself on twenty years of loyal relationships with sub-contractors
◦
Liaising with local Council or client appointed surveyors
◦
Clear communications between contractor, client and architects
◦
Working within the luxury scale of the market with designers and architects
◦
CDM Health and Safety guidelines
◦
Considerate and conscientious towards noise and dust pollution whilst being sympathetic to client and neighbours.
◦
Experience in working on graded listed buildings and adhering to English Heritage or local conservation bodies
◦
Setting up of contracts, liaising with client and client representatives and programming schedule of works to be carried out
References can be supplied from previous clients if necessary.
Our contracts range from £60,000 up to £2,000,000